The Housing Authority of the City of Santa Barbara is an award winning local public agency that provides safe, decent, and quality affordable housing and supportive services to eligible persons with limited incomes.
In November 1968, City Council sponsored a measure entitled Proposition C, which the voters approved, asking for authority to develop low-income housing units. This action was taken in compliance with Article 34 of the State Constitution requiring voter approval before any California community may develop publicly-financed low-income housing.
One year later, City Council created and appointed the Housing Authority Commission, which, unlike other City Commissions and Boards, is not categorized as an advisory agency, even though the Mayor appoints the Commissioners. It is an operating arm of the City, and is also a legally distinct public entity, separate from City government. The Commission has broad powers which include setting policy, hiring staff, contracting, approving budgets, and managing public assets and funds.
The primary task of the Housing Authority is to provide affordable rental housing for low-income families, elderly and disabled persons. The Authority provides housing that we have developed and own and/or manage for eligible applicants and housing through rent subsidies on behalf of eligible applicants who lease privately owned units (Section 8).
Mission
To create safe, affordable, and quality housing opportunities for families and individuals while promoting self-sufficiency and neighborhood revitalization.
Vision
HACSB envisions a community where families and individuals have access to affordable housing and pathways to self-sufficiency.
"The real measure of the Housing Authority's impact is not just in the number of units we have developed and manage; it's in the lives of the people we serve."
Message from the Executive Director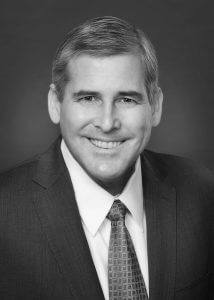 It is an honor for me to welcome you to the Housing Authority of the City of Santa Barbara (HACSB) website. As you peruse the following pages, you will learn about our agency, the types of housing units we manage, our future developments and the resident services and programs we provide.
HACSB was founded over 50 years ago and has created homes for thousands of families and individuals. On a daily basis, our mission holds true: to ensure safe, decent, and quality affordable housing, while promoting family strength and economic independence to eligible persons with limited incomes, through a variety of federal, state, local and private resources.
We remain engaged in one of Santa Barbara's most pressing issues – affordable housing – and we have worked diligently to act appropriately, effectively, and efficiently to meet the deep and broad needs of our community. We do this in four main ways:
·         Through creative and continued efforts in the development of real estate.  This allows financial sustainability and promotes developments that serve a range of needs, from homeless to the "missing" middle-income earners. Our expertise in acquiring land and developing low-income housing is extraordinary in a market such as Santa Barbara, yet over the last several years, we have added hundreds of affordable units to the City's affordable housing inventory.
·         The Housing Authority owns and manages affordable rental housing throughout the City of Santa Barbara.
·         Through HUD's Section 8 Housing Choice Voucher program, we are able to provide rental subsidies for families, seniors, and disabled individuals living in the private rental market. This program alone brings $36 million into our community.
·         Our philosophy of "We are more than just housing" encompasses services, programs, and support we offer our residents. We continually are developing creative programs through community partnerships to provide the best quality services to our clients that support and encourage their economic resiliency, self-sufficiency, and educational and career advancement in an effort to break the poverty cycle.
However, there is still a lot of work to be done. As the National Housing Conference's Housing Landscape 2016 reports, one out of five low- to moderate-income households is spending over half their income on housing, while nearly four out of five extremely low-income households are severely burdened by rising housing costs.  The need for affordable housing across the nation,  and in our community, has never been greater.  Providing solutions has become increasingly difficult with the evaporation of resources for affordable housing over the last several years;  and in light of the looming federal budget cuts for essential safety-net programs, we will have continued obstacles thrown in the path of our Mission.  However, we are Housers and as Housers, we consistently turn obstacles into opportunities and will continue to do so in providing an affordable place to call home for those in need.
Providing opportunity is essential to American ideals, and a stable, affordable home creates a foundation for success.
Our success rests wholly on the combined efforts and support of our Board of Commissioners, the Mayor and our city government, our staff and our residents.  It is a tremendous honor and a privilege to serve as the Executive Director of such a dynamic organization.
Sincerely,
Equal Opportunity Employer
The Housing Authority is an Equal Opportunity Employer and our process promotes fairness for all applicants.  The Housing Authority strictly prohibits and will not tolerate discrimination against anyone on the basis of sex, race, color, religion, national origin, ancestry, age, pregnancy, physical or mental disability, medical condition or genetic characteristic, marital status, sexual orientation, gender identification, veteran status or any other reason prohibited by law.
Americans with Disabilities Act (ADA)
In compliance with the ADA, the Housing Authority will provide reasonable accommodations for qualified individuals with known disabilities (physical or mental) to assist them in performing the essential functions of the job, unless the accommodation will impose an undue hardship on the agency or create a direct health or safety threat. Any applicant or employee who requires an accommodation in order to perform the essential functions of the job should contact Human Resources.  Applicants with a disability that require special testing or interviewing arrangements should contact Human Resources.
Section 504/ADA Coordinator
Rob Fredericks, the Housing Authority's Executive Director/CEO serves as the Authority's Section 504/ADA Coordinator.
Grievance Procedure
The Section 504/ADA Coordinator is responsible for promoting and ensuring equal opportunity for individuals with disabilities in all HACSB programs, activities and services, overseeing HACSB's compliance with the ADA and Section 504 and assuring prompt and equitable resolution of complaints.  Complaints pertaining to discrimination or the application of Section 504/ADA should be reported to the Section 504/ADA Coordinator or Human Resources.  A prompt, thorough and fair investigation of the complaint will be conducted by Human Resources or the Section 504/ADA Coordinator.  The individual filing the complaint will be informed of the outcome of the investigation and of any remedial action taken, if any.  The Housing Authority will not tolerate any form of retaliation against an individual who files a complaint.
In addition to notifying the Housing Authority about complaints pertaining to discrimination or the application of the Section 504/ADA, complaints may also be filed with the California Department of Fair Employment and Housing (DFEH) and the Federal Employment Opportunity Commission (EEOC).
Our 5 Core Values
COMMITMENT We are dedicated to our mission and values with an overall attitude of ownership. We act accountably and productively; we are efficient and responsible. We bring passion and enthusiasm to the work that we do.
COMPASSION We act in a friendly and respectful way.  We practice the human virtues of kindness and forgiveness. We remain open and calm.
COMPETENCY We are knowledgeable and feel confident about the work that we do. We are creative and courageous, taking on new things and being self-motivated. Our positive and upbeat staff act honestly and morally – with integrity. 
COOPERATION We work together as one team, showing respect and appreciation for each person. We are open and receptive to others' contributions and efforts, and we strive to create and achieve common goals.  Humor and happiness are part of our work life.
COMMUNICATION We strive to understand each other, as well as to be understood. We recognize that effective and professional communication and good listening play an important role in the work that we do, and we endeavor to communicate in an open, direct and honest manner, with each other, and with our clients. We embrace an attitude of helpfulness.