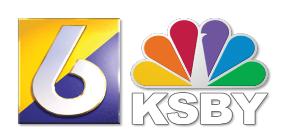 Santa Barbara County working to cut down on homeless deaths
Posted: Jan 18, 2011 5:43 PM by Monica Quintero (MP) – Source: KSBY News
Updated: Jan 18, 2011 5:49 PM
Topics: KSBY News, homeless deaths, Rob Fredericks, city of Santa Barbara Housing Authority
Santa Barbara County will get more time to count the number of homeless and hopes the process will cut down on the number of homeless deaths.
Community leaders came together on Tuesday in Santa Maria to organize the count.
Every other year the county reports its number to the federal government.
This year its working with Common Ground, a national group working to not only count the homeless but find those who are at the greatest risk of dying on the street.
Rob Fredericks, city of Santa Barbara Housing Authority, said, "We take the data and prioritize who we can help the quickest. This is kind of a triage approach to housing those that are homeless."
Several hundred volunteers will begin surveying the homeless in the county at the end of February.