821 State Street – Currently Under Construction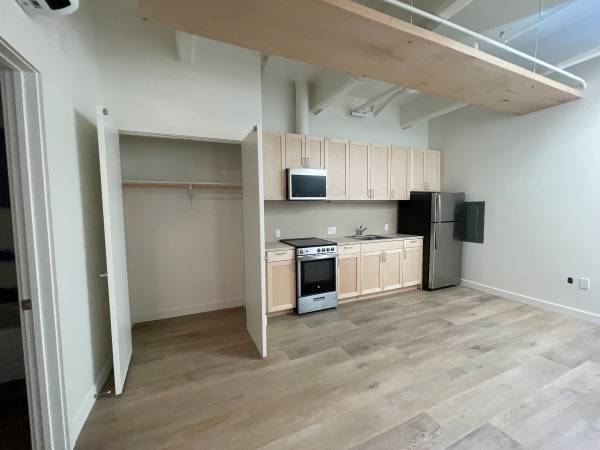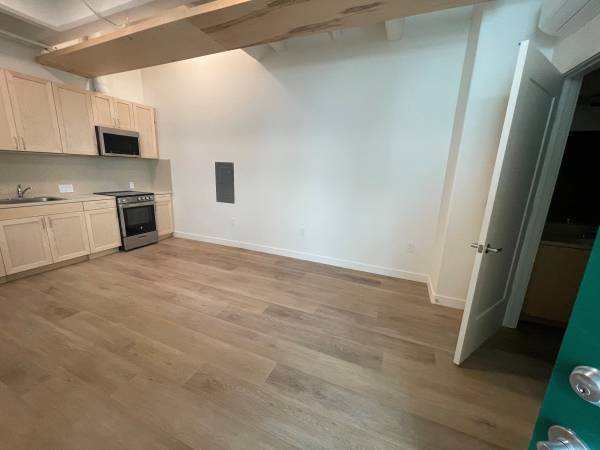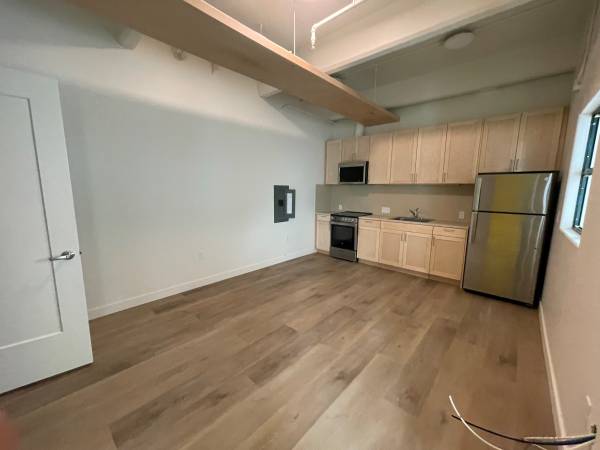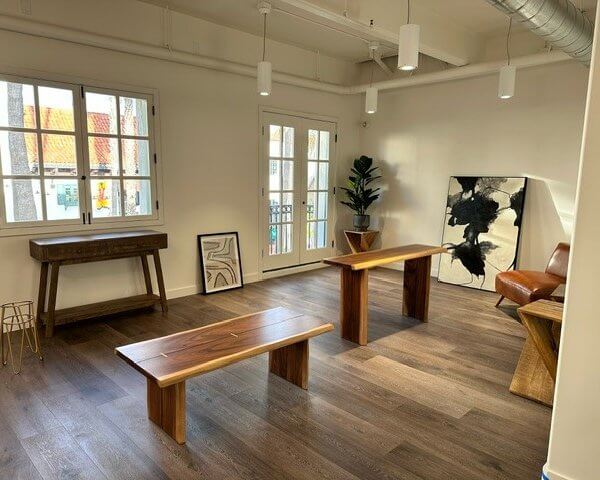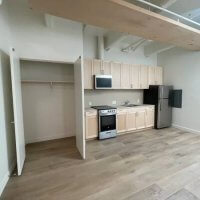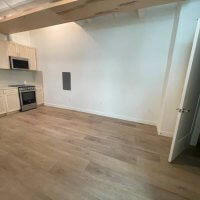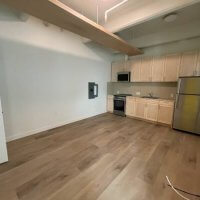 821 State Street, Santa Barbara, CA
| | |
| --- | --- |
| Type of Housing | Downtown Workforce Housing |
| Owner | 2nd Story Associates |
| Developer | HACSB |
| Architect | The Cearnal Collective |
| Contractor | McGillivray Construction, Inc. |
| Development Profile | 14 studio units |
| Parking | No parking available/assigned |
The property located at 821 State Street was purchased in April 2021 by an LLC whose primary investor is a local resident.  The investor was motivated to demonstrate that workforce housing can be created in downtown Santa Barbara through the adaptive re-use of existing commercial buildings. 
Since their acquisition of the property, 821 State LLC has demolished the prior interior tenant improvements and worked with local architectural firm The Cearnal Collective to create a plan to turn the back half of the ground floor into four studio units and the upstairs commercial space into 10 studio units and a resident community room.  The front commercial space which has a prime storefront on State Street will remain a commercial use.   
The approved architectural plans utilize the Santa Barbara Average Unit Density (AUD) ordinance and state bonus density program to convert the existing building into a new configuration that will include 3,000 square feet of commercial space on the front of the ground level and then 7,725 square feet (14 units) of residential space on the back of the ground level and all of the second floor level.  All of the residential apartments will be studio units with an average size of approximately 385 square feet.  The second floor will have a community space of approximately 600 square feet that is located on the front of the building with windows looking out over State Street. 
Due to the fact that the building is a zero–lot line urban building, the apartments will not have windows to the outside; rather, the apartment entry doors and windows will open into a common interior atrium area which will have ample light through the expansion and addition of a number of skylights.  
821 State LLC transferred ownership of the property to the Authority's affiliate non-profit, 2nd Story Associates, in December 2022. 2nd Story Associates sourced a construction/permanent loan in order to perform the redevelopment of the building. The property will be managed by the Housing Authority. 
Construction is expected to be completed in November 2023.
Click here to read about the 821 State Street Grand Opening in the local news.
APPLICATIONS CURRENTLY CLOSED
Rent: 
3 Low-Income units at $965 per month
1 Moderate Income unit at $1,610 per month
9 Moderate-Middle Income at $1,850 per month
Income Qualifications:
Applicants must demonstrate a rent-to-income ratio of no more than 50%. Applicants must have income below 160% Area Medium Income.
160% AMI Income limit for 1 person: $165,760 2 persons: $189,440
120% AMI Income limit for 1 person: $90,132 2 persons: $103,008
80% AMI Income limit for 1 person: $ 82,950 2 persons: $94,800
More Information:
-Security Deposit will be one month's rent
-Landlord pays all utilities
-Minimum 1 person/Maximum 2
-NO smoking allowed
-One pet considered with additional pet deposit
-Applications will be ranked according to date and time received
The Housing Authority will only contact you if your application is selected. Unit will be showed to selected applicants by appointment only. Please do not attempt to view the unit as active construction site.
Amenities
On-site management
Air conditioning
Community area overlooking State St.
Downtown location