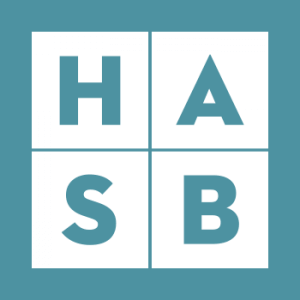 NOTICE OF CHANGES TO THE HOUSING AUTHORITY'S SECTION 8-HOUSING CHOICE VOUCHER PROGRAM

The purpose of the letter is to inform you of immediate changes to how the Housing Authority of the City
of Santa Barbara (HACSB) will continue to administer the Section 8 Housing Choice Voucher Program ("the
Program"), and to outline how these changes will affect landlords, applicants, and participants.
As you may well be aware, Congress has not established a budget for the current Federal Fiscal Year (FFY
ending 10/31/17), and we are now operating under a Continuing Resolution. This means that funding for
all federal programs is provided at levels consistent with the prior adopted budget, which does not
account for inflationary costs and increased utilization for programs such as the Department of Housing
and Urban Development's (HUD) Section 8 Housing Choice Voucher program. Due to this underfunding
and the uncertainty with the future budget, HUD is now funding Housing Authorities nationwide at a
reduced amount. Housing Authorities therefore have no choice but to administer the Program at the
current shortfall level, and additionally, if a budget is not established and the Continuing Resolution is
extended, this reduced funding may persist into 2018. If a budget is established for the current Federal
Fiscal Year, it is expected that there will be cuts to all federal discretionary spending programs, and the
Section 8 Housing Choice Voucher program will be funded at a significantly lower amount than the
previous year. Unfortunately, this current and projected lack of sufficient funding requires us to reduce
the program size by serving fewer families.
With this being said, service and continued assistance remains our first priority and we will work to ensure
that we are able to provide both service and rental assistance to as many eligible households as possible.
We do not anticipate canceling any existing Housing Assistance Payment Contracts nor do we expect to
pull any vouchers from households currently assisted; or from those applicants with a voucher currently
in‐hand who are looking to lease up.
What this means to you as a landlord, participant, or applicant household:

Due to the above mentioned budget issues, HACSB is making the following changes to the Program
effective immediately:
‐ We have stopped issuing new vouchers and it is unknown when we will be able to resume issuing
vouchers. This means that applicants on our Section 8 waiting list will have a longer wait.
‐ Our ability to approve rent increases will be constrained. We are asking landlords to work with
our agency in finding a rent that will hopefully be reasonable for both HACSB and the landlord.
‐ Moves for program participants that will result in a higher Housing Assistance Payment will be
limited to only those required as a reasonable accommodation.
‐ For moves that are approved, there will be no double subsidy paid by HACSB for overlapping
rentals. Participants will be fully responsible for any overlap in subsidy.
During this time, we will be closely monitoring any federal budget cuts and the actual impacts to our
agency. If you are concerned about this situation, please be advised that the U.S. Dept. of Housing and
Urban Development is the agency that contracts with us to operate the Program. Unfortunately, this issue
is beyond their control, as it is beyond ours. Any fixes must be decided by Congress and signed by the
President.
If you have questions, or would like Congress to understand how this issue affects you, we recommend
that you contact your U.S. Congressional Representatives directly.
If you have questions about this notice, please contact your assigned Housing case manager by telephone
or email. Our main phone number is (805) 965‐1071. You may also access staff email addresses from our
staff roster on our website at www.hacsb.org.
Sincerely,
HOUSING AUTHORITY OF THE
CITY OF SANTA BARBARA

ROB FREDERICKS
Executive Director/CEO