Santa Barbara Housing Authority Renovates Affordable Housing Properties
Pearl Gardens and Sycamore Gardens are first renovation projects completed under HUD's Rental Assistance Demonstration program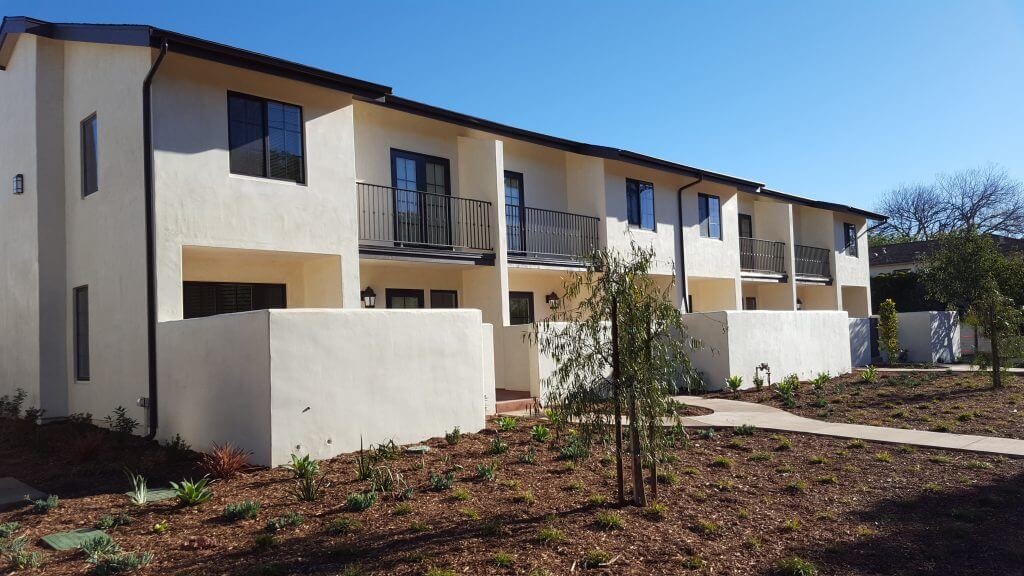 The Housing Authority of the city of Santa Barbara's Pearl Gardens residential property on South Soledad Street was recently renovated under a HUD program.  (Housing Authority of the City of Santa Barbara photo)
The Housing Authority of the City of Santa Barbara finished renovating its Pearl Gardens and Sycamore Gardens family housing properties, which are home to 35 families.
Both renovations were completed under the U.S. Department of Housing and Urban Development's Rental Assistance Demonstration program, which is expected to save 496 units of affordable housing for working families, low-income seniors, and veterans throughout the city.
Pearl Gardens and Sycamore Gardens received new energy efficiency appliances, new windows, roofing, siding, flooring, cabinets, tankless water heaters and photovoltaic solar panels to reduce electric grid burden, for a total project costs of $24,916,015.
Construction took about 90 days per building and families were temporarily moved either off site or to buildings that were already finished on site.
"Our residents were always protected; That's what matters to us most, the residents in our units continue to have affordable housing," said Rob Fredericks, executive director and CEO of the HACSB.
"The big issue was these units were acquired and developed under HUD public housing system 40 years ago. And HUD, through congressional appropriations, is supposed to give housing authorities an adequate amount each year to maintain those developments, to help put new roofs on and new plumbing that's needed or new windows," he said.
Fredericks said Congress has underfunded the capital program that is supposed to pay for building maintenance, so the HACSB looked into the Rental Assistance Demonstration program through HUD.
Funding came from leveraging private capital and from the Federal Low-Income Housing Tax Credit Program, Housing Authority officials said. Both HUD and RAD aim to protect affordable housing availability.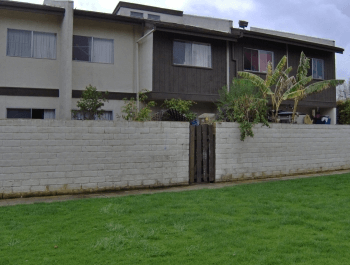 The Pearl Gardens residential property, seen here before the renovation project.  (Housing Authority of the City of Santa Barbara photo)
That program "allowed us to remove those properties out of the public housing program and put them on a more stable funding platform called Section 8,"  Fredericks said.
The 15-unit Pearl Gardens, at 13-21 South Soledad Street, and the 20-unit Sycamore Gardens, at 211-221 Sycamore Lane, were both built in the 1970s.
Fredericks said there are plans to renovate other older properties as well. The overall goal is to continue protecting affordable housing and its long-term viability, as well as protecting its residents, he said.
— Noozhawk intern Julia Lee can be reached at news@noozhawk.com. Follow Noozhawk on Twitter: @noozhawk, @NoozhawkNews and @NoozhawkBiz. Connect with Noozhawk on Facebook.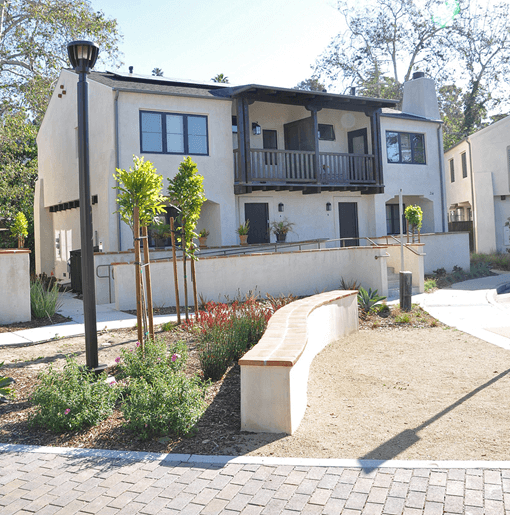 The Sycamore Gardens residential property, on Sycamore Lane in Santa Barbara, seen here after a recent renovation project.  (Housing Authority of the City of Santa Barbara photo)
https://www.noozhawk.com/article/santa_barbara_housing_authority_renovation_housing_properties?utm_source=Noozhawk%27s+P.M.+Report&utm_campaign=dfddce5939-EMAIL_CAMPAIGN_2017_06_22&utm_medium=email&utm_term=0_096bcce0ff-dfddce5939-247110301