Neighbors Voice Concern About Detox Center Slated for West Downtown
The Santa Barbara Finance Committee sends the matter to the City Council, with further community outreach planned for the project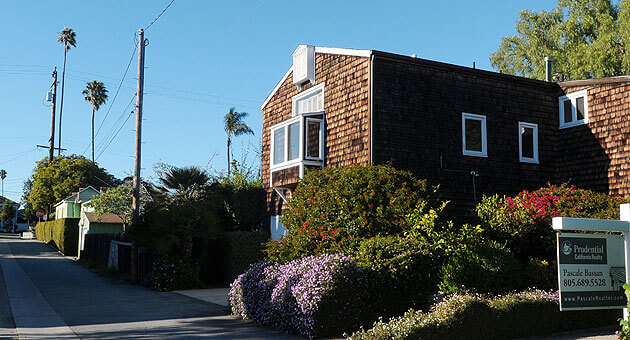 The Santa Barbara Housing Authority is looking to purchase a West Downtown property that will allow the Council on Alcoholism and Drug Abuse to help women and men in its detoxification program. Women clients currently must be transported to the North County for treatment. (Lara Cooper / Noozhawk photo)
After several neighbors voiced concern Tuesday about a detoxification center slated for their West Downtown neighborhood, Santa Barbara's Finance Committee opted to send the matter to the City Council after more outreach is done in the area.
The single-residence house at 1020 Placido Ave. will be the site of a new detox center for the Council on Alcoholism and Drug Abuse. The Housing Authority of the City of Santa Barbara plans to purchase and manage the property, while CADA will operate the detox facility. Housing Authority officials asked Tuesday that the Finance Committee ask for the $865,000 needed to purchase the property.
One neighborhood meeting was held Feb. 22, but the committee asked that another meeting be held. Members also requested that the City Council do a full site visit to the home before it comes forward on their agenda in the future.
CADA has been looking for a new location for the detox facility it operates in Casa Esperanza's building at 816 Cacique St. CADA and Casa Esperanza have shared the space since the homeless shelter opened five years ago.
The new location — which contains a four-bedroom, four-bath single-family home — is "perfectly sited" compared with some of the other locations CADA has explored, according to Rob Fredericks, deputy executive director and chief administrative officer at the Housing Authority of the City of Santa Barbara.
Last month, Noozhawk broke the story about the new center and talked with Fredericks, who said the agency planned to do extensive outreach among neighbors of the residence. After dozens of Peabody Charter School parents complained about not being informed about eight units of low-income housing planned for their San Roque neighborhood, the Housing Authority is stepping up its involvement, even though the noticing wasn't required by law.
"We've learned our lesson," Fredericks told Noozhawk of the Peabody situation.
Although the West Downtown project doesn't need a conditional-use permit, a lower-threshold permit is required, and the Housing Authority will be notifying neighbors within a 300-foot radius of the property. Fredericks told Noozhawk that notices would be mailed to property owners and residents within the zone, and staff will canvass the area on foot to ensure neighbors are aware of the facility.
— Noozhawk staff writer Lara Cooper can be reached atlcooper@noozhawk.com. Follow Noozhawk on Twitter: @noozhawk or@NoozhawkNews.