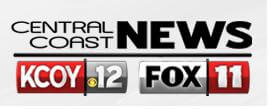 Homeless Census Starts in SB County
Posted: Feb 28, 2011 5:53 PM PSTUpdated: Mar 03, 2011 9:07 AM PST
SANTA MARIA – Samantha Vargas knows what it means to be homeless.
"Its kind of hard", Vargas says, "everyday is like waking up and not having the kids have their own house or anything."
Vargas and her five children share a small one bedroom motel room in Santa Maria.
"I had a house and I was kind of a victim of those foreclosures, kind of had a note in my door", Vargas says, "I wasn't really expecting it so I didn't have any money saved or anything so I had two weeks to get moved out and after that it was hard, so we've been like this I'd say for about a year."
The goal of the Point in Time Census is to identify as close as possible exactly how many people in Santa Barbara County meet the definition of homelessness.
Then use that data to develop programs and seek funding to adequately address the problem.
"We know we need more housing", says census worker Michael Ryland, "we're finding out that people that are doubled up, might be two or three families living in a one or two bedroom apartment or the people that might be staying at a motel because they have bad credit and they can't get into a rental agreement."
It's estimated at least 4,000 people in Santa Barbara County are homeless.
But many agree the number is far higher given the chronic high unemployment rate and the cost of living.
Getting the homeless to cooperate with the census is also proving to be a challenge.
"Its been a little bit difficult", says census worker Stacy Goldsmith, "but with the right volunteers we are able to talk to them and let them know that this is what it's for and we're actually getting a lot of people to come forward and say they are homeless and what kind of services they need."
Just the thought of one day having a place to call home keeps hope alive for Samantha Vargas.
"Everyday I put a smile on my face and think it's a positive day the next day", Vargas says, "just never give up, there must be something out there."
The Point in Time Census is expected to be completed at the end of the week.