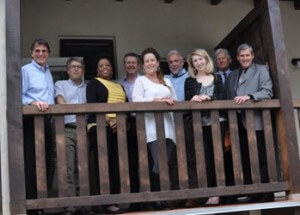 Housing Authority and community partners on a new balcony at Sycamore Gardens, one of two 1970's family housing properties now under renovation. From left to right: Skip Szymanski, Deputy Executive Director/COO. Housing Authority of the City of Santa Barbara (HACSB); Kevin Dumain, Architect; Tracy Taylor, HACSB Housing Development Specialist; Dale Fathe-Aazam, HACSB Director of Property and Development; Allison Campitelli, Branch Mgr., Lompoc /Sr. Escrow Officer, First American Title; Rob Pearson, HACSB Executive Director/CEO; Jessica Mackenzie, Director, Community Development Finance, Union Bank; Randy Weiss, Corporate Social Responsibility Officer, Union Bank; Rob Fredericks, HACSB Deputy Executive Director. Courtesy photo.
 SANTA BARBARA — The Housing Authority of the City of Santa Barbara recently invited community leaders and partners to celebrate the renovation kick-off for the Pearl Gardens and Sycamore Gardens family housing properties with a tour of old and newly rehabbed units. Escrow for the properties closed on March 23, 2016. Renovations are still in progress with expected completion by the end of the year. This rehab is a public-private project made possible through the HUD Rental Assistance Demonstration program and the Federal Low-Income Housing Tax Credit Program, created to help preserve the nation's affordable housing inventory.
Pearl Gardens, located at 13-21 South Soledad Street, consists of 15 family units comprised of 12 three-bedrooms and three four-bedroom units. The property is situated on a 1.17 acre site and includes onsite parking, private patios, open space and a play area for children. Sycamore Gardens, located at 211-221 Sycamore Lane, sits on a 1.68 acre site and consists of 20 three-bedroom townhouses. Amenities includes onsite parking, open space and laundry facilities.
Both properties were developed in the early seventies and renovations will include new energy efficiency appliances, new windows, roofing, siding, flooring, cabinets, tank-less water heaters, balconies and photovoltaic solar panels to reduce electric grid burden.
"It is vital to the very fabric of life in Santa Barbara that working families can live where they work so they can spend time raising their children, improving their circumstances and participating in the community instead of on long commutes from outside of the area," said Rob Pearson, Executive Director and CEO, Housing Authority of the City of Santa Barbara. "I hope the community will recognize the dedication, hard work and creative vision of our project partners to leverage opportunities like this HUD program to strengthen local resources."
Project partners, lenders and consultants include: SB Housing Partnership IV, L.P., whose General Partners are Garden Court Inc. (Managing GP) and 2nd Story Associates (Co-General Partner), both California 501c3 Corporations; MUFG Union Bank, N.A.; California Community Reinvestment Corp; Paul Thimmig of Quint & Thimmig; Adam Diskin and Russell Hirsch of DH&G; Mark Manion – Price, Postel & Parma.
"Before" Kitchens at Pearl Gardens, before renovation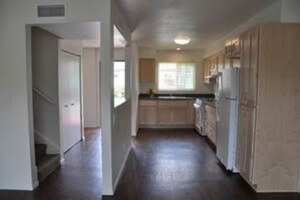 "After" Kitchen at Pearl Gardens, after renovation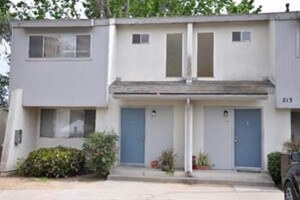 "Before" units at Sycamore Gardens, before renovation
"After" units at Sycamore Gardens, after renovation
About The Housing Authority of the City of Santa Barbara: The Housing Authority of the City of Santa Barbara is a local public agency created for the purpose of providing safe, decent, and quality affordable housing and supportive services to eligible persons with limited incomes, through a variety of federal, state, local and private resources. Since 1969, the Housing Authority of the City of Santa Barbara has developed and/or secured over 3,600 units of affordable rental housing for Santa Barbara through a variety of federal, state, local and private funding sources. Please visit the website at www.hacsb.org
http://amigos805.com/affordable-housing-for-families-preserved-in-santa-barbara/